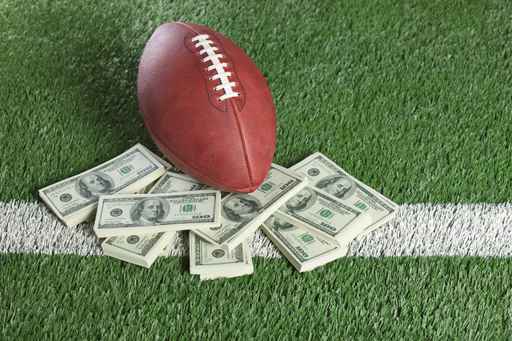 Vince Lombardi once said football is a game of inches. In the same way, sports wagering is a game of edges.  Here are 15 things we can do (or not do) to add to our advantage. 

1)

 

Have Multiple Outs
The closest thing to a free lunch in traditional investing is diversification. The closest thing to a free lunch in sports investing is having multiple places to wager. You need 52.4% winners to overcome the usual bookmaker spread. Shopping for the best line can help you overcome much of the advantage bookmakers have over the public. You can never have too many outs. Be sure to use only reputable books. Check out sportsbettingsites.org and sportsbookreview.com for reviews.
2) Know the Value of a 1/2 Point
In the old days, nearly all point spread lines were laying 11 to 10. This made it quicker and easier to do phone rundowns. With the advent of internet wagering, there are now many juice variations rather than simple point spread changes. So it is important to know the value of a half-point to accurately shop lines across multiple books. The 1/2 point values vary by sport and at different point spread levels.
Due to rule changes the values can change over time. So it is best to calculate them yourself using recent data. That is what we do. But you can get a pretty good idea of what they should be by using this Half Point Calculator.
3) Go with Reduced Juice
The same can be said for using sportsbooks offering reduced vigorish. If you lay -105 instead of -110, you need 51.2% winners to break even instead of 52.4%. You should look for these deals. In Las Vegas, Caesars offered -105 on Tuesdays during football season. Westgate offered the same on Thursdays. Southpoint had reduced juice from the Sweet 16 on in the NCAA tournament. Baldini's app has -108 on most straight bets and reduced juice on parlays and teasers, as does Jerry's Nugget. Those wagering in Nevada are missing the boat if they don't look for and take advantage of these discounts.
It may take some time for players in other states to receive reduced juice on a permanent basis The taxes charged to sportsbooks are usually higher than the 6.75% they pay in Nevada. Right now players are happy to be able to do sports at all in those states. Over time, competitive pressure may lead to reduced juice opportunities. PointsBet sometimes has games with no juice. In Colorado, where the state wagering tax is a relatively modest 10%, Monarch is offering a -108 line on baseball. 
Offshore, Pinnacle is the most established reduced juice book, but they do not take action from some countries including the U.S. Other offshores with reduced juice are Bookmaker, Heritage, LowVig, Bet105, and Nitrogen. With Bet105 and Nitrogen, you can hold bitcoin as collateral. Reduced juice can make a big difference in your bottom line over the long run. 
4) Avoid Sucker Bets 
When you walk into a Nevada sportsbook you see parley cards everywhere. Bookmakers love parlays. They stack the odds against players looking for lottery-like payouts. If you have a strong, reliable edge, 2 or 3 team parlays may make sense for a small part of one's wagering. But that is not how most players use them. You have an expected value advantage with parlays if your win percentage is 53% or greater, but their high variance makes parlays a poor choice for most players.
Teasers in the NFL are a different story. They can offer an edge in certain situations when crossing over the key numbers of 3 and 7. You should also be cautious of futures bets. The bookmaker hold on them is around 20% versus around 5% for regular bets.

5) Don't Chase Losers
There is a tendency to want to get even after a string of losses. This may lead you to take a shot when you have little or no advantage. Smart players remain disciplined. They cut back on their wagering during losing streaks rather than pressing their bad luck. You should look at wagering like a general would look at going into battle. You attack aggressively, but not recklessly when you have an advantage. You back off and become defensive when things do not go as well as expected.
6) Focus on Process not Outcome
It is important to remain even-minded. Do not focus on gains and losses. You should judge success by whether or not you made good decisions based on the information you had at the time of your wagers.
7) Use Proper Bet Sizing
If you are a recreational player, keep in mind that you are going up against those who usually have better information than you do. They either are or use experts to help them maintain their edge. They also have an 11 to 10 advantage over the public. Keep your bet sizes small and your bankroll limited to an amount that won't change your lifestyle or cause you concern should you lose. If you would feel emotional distress losing all your bets over a couple of days, you are betting too much.
8)

 

Know When to Play Early or Late
If the line has been going in your direction, you may want to wait until later to put in your plays. If the line has been moving against you or you expect it to move against you, you may want to put in your plays right away. You can see which way the lines have been moving and compare lines from multiple books at sportsbookreview.com, bettoriq.com, or vegasoddsmachine.com.
There is also the possibility of fake line moves. This is where syndicates move the line early by betting at books that other books follow. After lines everywhere move, they place much larger bets going the other way.
Betting syndicates and wise-guys often play as soon as the betting limits expand. This lets them get down the most they can before others move the lines. Some bettors like to bet soon after they see which way the smart money is leaning. Others like to play before the wise guys do, assuming they will move the line in the same direction and to avoid fake line moves. Waiting close to game time to bet makes sure all information, such as injuries, gets incorporated into the line. There is another advantage of betting close to game time. Many books these days will toss or limit you once they see you bet a few times at a better price than the closing line. By betting late, you'll be at or near the closing line.
Football is the most popular sport with the betting public, and they tend to bet more on favorites. They also tend to play closer to game time. So it may make sense to play favorites early and underdogs late.
Lines are generally efficient and move toward their true value. Timing one's wagers is as much an art as a science. You can watch line moves for a while and see what works best for you.

9)  Don't Second Guess Your Methods
We are happy to go against public sentiment. This means we are not afraid to play on bad teams versus good ones and dogs against favorites. Sometimes you need to hold your nose and just bet your plays. 
10) Validate Your Approach
The biggest mistake I see in the investment area is people promoting or using models that fit past data well but have not been properly validated on out-of-sample or real-time data. It is easy to data-mine and to find things that look good in hindsight. Most of the time these approaches fall apart when you start using them. Whether you build handicapping models or rely on a judgemental approach, you should test your method on out-of-sample data or real-time before you start using it.
11) Be Selective
Just as stock market investors tend to overtrade, sports investors tend to overbet. After you've been wagering a while, you may come to crave regular betting action. Some call this the degenerate aspect of wagering. There is a tendency to make small "fun" wagers even when you don't have a solid reason for doing so. This hardly ever works to your advantage. It is better to be patient and disciplined. If you make random bets, the bookmaker has about a 5% edge over you. This is about the same as roulette. As the saying goes, if you don't know who the sucker at the table is, it is you.  
12) Go with your Strengths
Keeping good records can help tell you what you do best. You should determine where your strengths are and wager accordingly. This may mean wagering on only one or two sports especially when you don't have a lot of experience. Historically, bettors have had the best chance of winning in college basketball because there are so many teams. Bookmakers may not price them all accurately. Focusing on a single conference at first and learning all you can about it may be the best approach. NFL is the most popular sport, but it is the hardest for most bettors to consistently beat. 

13) Consider Injury Information



Our plays are quantitative and rules-based. Sometimes injuries to key players can overcome a system's advantage. So we may wait and consider that information before we wager. 
You can find the key players in each sport at FoxSports. In the NFL, for example, go to www.foxsports.com/nfl/stats. You can search for them yourself using the Madden Ratings or other fantasy sites. Besides top players, injuries to quarterbacks and offensive linesmen, as well as clusters of injuries in the same position, may be important. You should also consider the strengths of any backup players. Fantasy sites can help with that information. 

14) Be Willing to Work Hard
Oddsmakers and sharp players who shape the betting lines have access to timely information and superior quantitative methods. You will lose money over the long-run if you try to beat them by just watching a few games or reading the news. You need more than just your opinion to win at sports. To succeed at sports wagering you need to love the quest and be dedicated to it. You should be prepared to put in long hours of hard work if you expect to do well. Otherwise, keep your bets small and be prepared to lose over time as a recreational player.
15) Have Realistic Expectations
On point-spread plays, it is unrealistic for most players to expect more than 60% winners over the long run. You can do well though averaging in the mid-50s. One can become a multi-millionaire having less than 60% winners. Discipline and good bankroll management are what you need once you have an edge. In order to gain that edge, you should be prepared to put in a lot of time and hard work. Shopping lines at multiple books and getting reduced vigorish or bonuses can be a help in gaining an edge.